I was recently introduced to an international all-cash home buyer who had come to San Francisco for one week on a mission to find housing for his two young adult children. Initially looking at rentals in the Infinity, Ritz Carlton and AVA Nob Hill in addition to some properties on Nob Hill and Russian Hill, it wasn't long before I was asked the question: Does it make more sense to buy a place?
Unless you are fortunate to live in a rent controlled building, you may have noticed your monthly rent rise dramatically in recent years. Since July 2014, the annual growth rate of rents has in fact outpaced that of home prices in San Francisco. Checking in at $3,500 per month, the median rent for a one-bedroom has been the highest in the country for four months following a 13.5% rise last year (and up as much as 29.2% in Noe Valley). For many renters, what they pay out every month could easily be a mortgage payment on a comparable place– the monthly Principal + Interest on a $1,000,000 home is $3819.32, assuming 20% down and a 30-year mortgage fixed at 4%. Now consider that nearly half the properties for sale right now are listed for under $1,000,000.
Plugging in local San Francisco data (June 2015 sales figures) to the New York Times' Rent vs. Buy calculator reveals some compelling numbers. Buying a condominium at June 2015's $1,100,000 median sale price or a single-family home at the $1,301,000 median is a better financial decision even if you could rent for free!
The assumptions I made in the above calculations are as follows:
Purchase price: $1,100,000 for condos, $1,301,000 for single-family homes
Length of time in home: 5 years
Mortgage Rate: 4%
Down payment: 20%
Length of Mortgage: 30 years
Home price growth rate: 14.3% for condos, 19.4% for single-family homes (12-month y-o-y average, the NYT calculator maxes out at 15%)
Rent growth rate: 13.5% (median one-bedroom increase in 2014)
Investment rate of return: 7% (approx. long-term average annual ROI of stocks)
Inflation Rate: 2%
Property tax rate: 1.19%
Marginal tax rate: 28%
Taxes filed on a Joint Return
Costs of buying a home: 3% (approx. closing costs)
Costs of selling a home: 8% (approx. closing costs + marketing + customary 5% commission to brokers)
Maintenance/renovation: 1%
Homeowner's insurance: 0.1% (approx. $50-$100+ per month depending on property type)
Monthly utilities: $100
Monthly common fees: $600 for condos, $0 for single-family homes
Common fees deduction: 0%
Security Deposit: 1 month
Broker's fee: 0%
Renter's Insurance: 0.1%
Not a stranger to the costs involved in carrying a property (and the long-term wealth-building benefit of homeownership), my client weighed the trade-offs of buying in San Francisco vs. renting at a maximum $10,000 per month. And… drum roll, please… he found that buying was the better option for him!
San Francisco condominium median price growth, 2005 to present: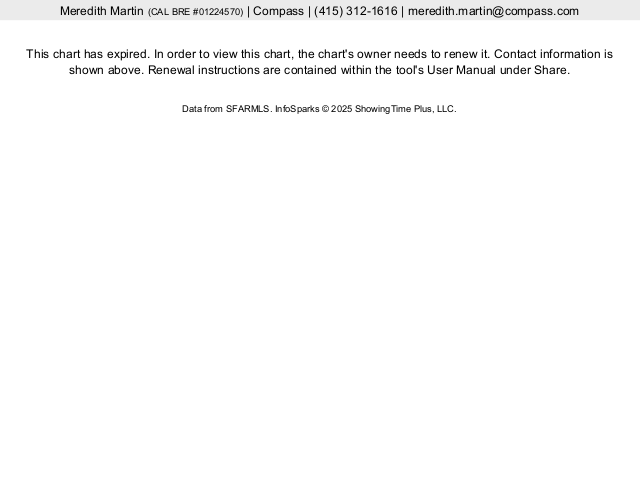 San Francisco single-family home median price growth, 2005 to present: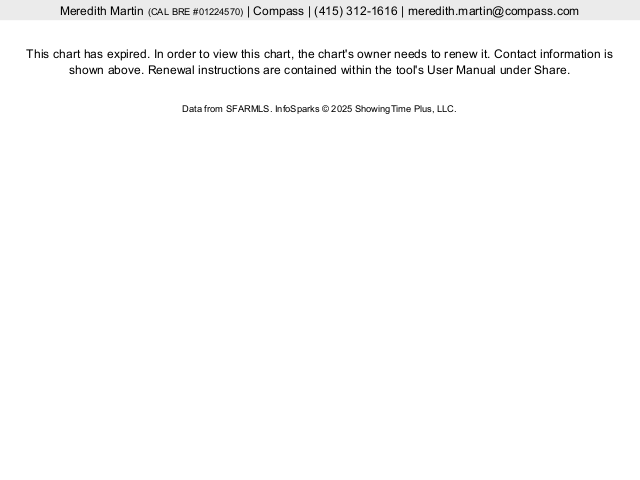 Meredith Martin is a Broker Associate at Paragon Real Estate Group and can be reached at Meredith@OpeningDoors.me